Posted by
Adam

| Posted in education, fitness | Posted on Friday, August 22, 2008
Before we rock and roll, I just want to thank everyone for the positive response on the last post. I am very happy that
light bulbs
are clicking on everywhere, and all of this crazy nutrition stuff is starting to make sense. The
ultimate goal
is to make small, healthy changes with food that you can sit down and look forward to having. I'm glad we're all starting to accomplish this.
So let's begin our story...
Alright, so you can look in the mirror now and say
"Hey I've got a pretty good handle on this nutrition stuff"
. You wake up, have a good
breakfast with healthy carbs, protein, and a little fat
. You have an
mid-morning snack
to keep your energy up, a tasty
awesome lunch
, a
small afternoon snack
so you can drive right past McDonalds on the drive back home.
Dinner
is nice and light, full of vegetables, and maybe you treat yourself to something small at night. Your energy levels are constant, you no longer have a "
sugar high
" or "
energy crash
" at work. People around you say you feel and look better.... Life is great, but you want to lose some weight....
So Now what?
Well you have to burn some calories. To most, this means a form of structured exercise, and can sound like a chore at first. I'm here to tell you it really doesn't have to be. I know life is busy, and there's a thousand things to do... but if you can put aside a little time, your life will change
forever
. My
workouts are about 45 minutes
on average, with
3-4 weight lifting days
,
and cardio 5 or 6 days a week. There is no need to spend 2+ hours in the gym... if you know people like that, they might be overtraining, or maybe they need to streamline the workouts a bit. Get in the gym, work hard, and get out. It's like what Ferris Bueller said "
Life moves
pretty fast...
There is a ton of information on the internet about the benefits of exercise, so I won't really delve much into it here. This one
Weight Watcher Site
has tons of great information, so I encourage you to look at it.
I'm going to start a primer for people who have never lifted weights before, and talk a little about my personal experience. While
aerobic conditioning
(what we commonly call "cardio"), is great for weight loss, a training routine coupled with
anaerobic
(weight lifting) conditioning with increase your results
ten fold
. Weight training has benefits that include:
Increasing muscle mass - 1 pound of muscle burns another 60 calories at rest
Increasing metabolism by creating an oxygen deficit - you need to stop and catch your breath
Releases endorphins to make you feel better and increase a positive mood
Sleeping better
And much more
The great thing about weight training is that your metabolism is increased for anywhere from
24-48 hours after exercise
. That means that for the next day or so, you will burn more calories just going about your normal day.
It's like finding free money in the middle of the street
. There are small micro-traumas (don't worry) in your muscle that needs to be repaired and healed. This coupled with hormone release, causes you to get stronger and have better quality muscle (that whole
toning
thing). It is much easier to have better looking arms, legs, etc, when they know how to contract and become more dense.
Now the million dollar question...
will you "get huge" or "bulk up" by lifting weights?
The answer for a female, is mostly likely
no.
The reason I can say this with most certainty is due to testosterone. Women lack testosterone, or have it in very small amounts, compared to their male counterparts. If you are familiar with steroids, they are hormones that increase testosterone and it's similar friends. So basically,
you cannot get big
, because you lack the hormone responsible for it.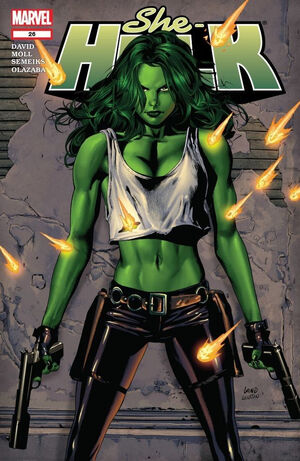 Now I'm being pretty general here... so if you start lifting weights and 3 months from now you have boulders for shoulders, and you don't want them... just take it down a few notches. Everyone has a different body, and their responses to exercise is different.
So where do you begin in the weight room... well I'll post more on it later, but here's a start...
Divide workouts into an upper and lower body day. That means work on your legs one day, and then your back, chest, and arms on the other day. With a rotation like this, you won't take up too much time in the gym, and your whole body won't be crazy sore at first. Speaking of soreness, to have a little tenderness for the next 1-2 days is normal. If you remember, we created a large demand on our muscles, so little tears in the muscle cause a little inflammation. Don't worry, with
proper nutrition
,
drinking water
to flush out any toxins, and
REST
, we heal nicely.
I would personally workout on a
MWF
or
Tues/Thrus/Sat
schedule, with your cardio either after weight training, or on the off days. Even walking after dinner for 30 minutes can be counted, and this has been shown to actually help with digestion.
Ever feel really bloated after a meal?
Yeah, walking helps me with that. That's why people in NYC aren't too huge.
Here's some final points for you to consider about starting weight lifting:
It will improve your own self esteem and self image
Gym people are mostly friendly people and in a good mood

Let the macho guys be macho... they have poor self esteem anyways



I know it's intimidating at first... just concentrate at bettering yourself

Everything in life is easier with a friend there



Have small goals each week or month - I want to lose this... or lift this much...
Put up a picture of some inspiration - Like what

Dawn

does on her site
Mom always said it takes 21 days to make a habit
So there you have it. Remember that exercise needs to be something you enjoy, so that you can stick to it for 21 days. No matter what you like... a hip hop class, (
How'd it go Nat?
) shadow boxing, running, yoga, give it all a try first. You never know what you like until you try :) You'll feel better, and in a few months, you won't remember life before your new found activity. Just remember to start slow, and always equip the advice of someone and your doctor before you start.
If you really, really, really hate exercise, then remember every little movement helps. When you go shopping, walk the mall for awhile before or afterward. Take the long way around to get to Target, park far away, or start walking the dog more after dinner. But once again, you won't know until you try :)
Ok that's it for this week. I just wanted to start out really slow for anyone who has never worked out before. Next week I'll get into actual individual exercises, and about how to lift correctly. If there's any type of 'advanced' or 'athlete' type questions, it may be awhile before I tackle those, but they'll be up sometime. Enjoy the rest of your weekend, and get moving before summer ends :)
Bueller?
Bright idea
She Hulk